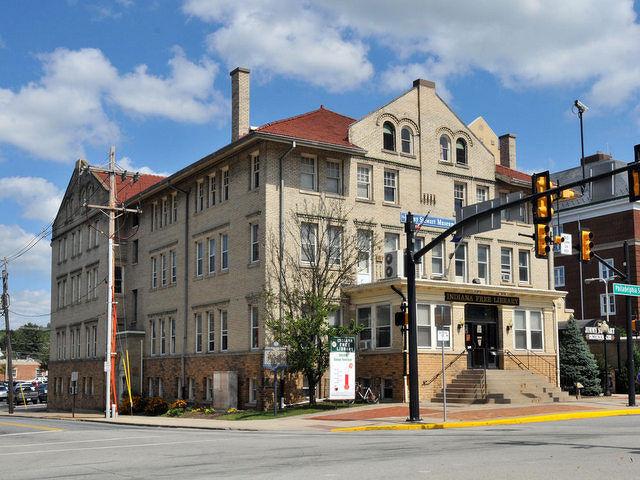 Indiana Free Library Sets Weekly Programs | Community News
The Indiana Free Library is delighted to announce that book clubs are back at the library.
Last year, all of the book clubs met virtually or in various outdoor venues. Library officials are happy to be able to accommodate book clubs at the library as the weather cools.
The Indiana Free Library hosts five different book clubs each month. This is the month when you should have fun.
The True Story Book Club meets on the first Tuesday of each month at 11 a.m. Club members read and discuss many different topics and issues from countries around the world.
The original IFL Book Club, established in 2009, reads a variety of contemporary and non-fiction fiction. This group meets on the second Monday of each month at 7 p.m.
The We Be Book N 'Book Club is a book club suitable for ages 9-14, unless otherwise specified. Titles range from fiction and fantasy to non-fiction, history and culture, and even include popular graphic novels. Meetings take place on the third Monday of each month at 6 p.m.
The IFL American History Book Club meets on the fourth Tuesday of each month to discuss the latest readings in American history. Materials are chosen from suggestions from members and moderators along a chronological journey through American history.
Classics Book Club reads and discusses classical literature. These in-depth conversations are filled with facts about the authors, text reviews and heated debates. This group meets on the fourth Thursday of each month at 10:30 am. Copies of each title are available at the library desk.
Book clubs are an essential way for libraries in Pennsylvania to help their residents become better citizens. Book clubs encourage critical thinking, civic discussion, and openness to new opinions.
PA Forward is founded on the belief that libraries are uniquely positioned to help citizens improve their mastery of five types of literacy – basic, informational, civic and social, health and financial – essential to greater success in all areas. vital roles in life: as students, as parents, as employees, as consumers, as citizens.
Book clubs address many of the literacy skills, including basic, civic and social, and health.
The Indiana Free Library strives to meet the five literacies in a variety of online and in-person programs throughout the year.
The Indiana Free Library is proud to be a Gold Level PA Forward Star Library.
The Indiana Free Library offers a range of free programs for the week starting Monday.
Please note that the library will be closed Thursday for Veterans Day and will reopen for regular opening hours at 11:00 a.m. on Saturday.
MONDAY
• 11 am to 11:30 am, Book Babies. This delicious program introduces your baby, from birth to 24 months, to the sounds of language and music through simple stories, songs and nursery rhymes. Each week the library will present a brand new easy picture book that has recently joined the collection. This virtual program will be posted on the IFL website before 11:00 a.m. every Monday.
• 7 to 8 p.m., IFL Book Club, "Mudbound," by Hillary Jordan. Hard copies of the books are available at the library. If you have any questions, please email Lauri at [email protected]
TUESDAY
• 3 pm to 4 pm, Crafternoon… on Facebook. Join Lauri on Facebook and learn how to create a fun new profession. The library will provide a list of supplies and detailed instructions. Most craft supplies can be found at home or at low cost.
• 3 p.m. to 3:30 p.m., Story Time in the henhouse. Val's chickens are back this fall. Spoiler alert: there's more to enjoy the story. Join Val and her fluffy daughters for a fun storytelling and craft hour every Tuesday.
Follow the link on our website to Story Time anytime after 3 p.m. on Tuesday.
WEDNESDAY
3 p.m., episode of Checkers TV. Library managers are happy to be able to offer this new digital service. Checkers TV is a weekly educational entertainment program featuring Checkers the inventor, his robot sidekick Snoozer, and a variety of special visitors including medical professionals, community leaders, police and firefighters, and other guests. specials in highly produced 30-minute episodes. The episodes will be posted directly to the IFL Facebook page and website every Wednesday around 3 p.m.
THURSDAY
• The library will be closed on Veterans Day.
• 3 pm to 4 pm, La Maison de l'Artisanat. Arts et Métiers Club for children aged 6 to 12. During this weekly virtual meeting, we will learn about the many types of arts and crafts while working on our own projects.
We will also learn a little more about the great artists who lived and are still with us. Most of the arts and crafts materials we work on can be found at home or inexpensively at the dollar store. As always, the program is free and open to the public.
ooo
The library staff would like to thank everyone who helped make the 2021 Night in the Stacks a wonderful event.
Thank you for attending the event at the library, purchasing a star, donating to the online auction, and / or bidding on our online auction. The staff appreciate any support from the community in helping the library deliver quality programming to users of all ages through your contributions.