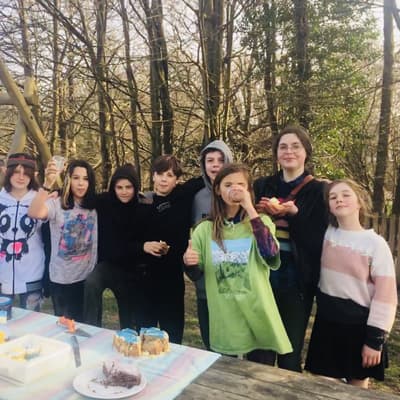 Students bake buns for Ukraine
The kind-hearted students of the Steiner School use their baking skills to raise funds for the benefit of the citizens of war-torn Ukraine.
A group of sixth-grade students decided to hold a bake sale after learning about the Russian-Ukrainian war in their classes (PSHEE (Personal, Social, Health and Economic Education).
After discussing the situation, the group of nine students decided to help the people of Ukraine by baking cakes at home ready to be sold at the Meadowbrook Community Center in Dartington.
The group raised £200 in just four hours and, building on the success of the bake sale, decided to hold a second one at school on a community work day.
The event brought together parents and pupils who bought the cakes to raise an additional £32.
100% of the money raised will be donated to the Ukrainian Post Office's Emergency Humanitarian Disaster Committee, which provides direct assistance to refugees fleeing conflict.
Jeff van Zyl, director of education at the school, said: "I am very impressed with how these students have worked without adult assistance to help others in need.
"Their actions demonstrate a real commitment to the world and a desire to be vectors of change. I am very proud of them all.