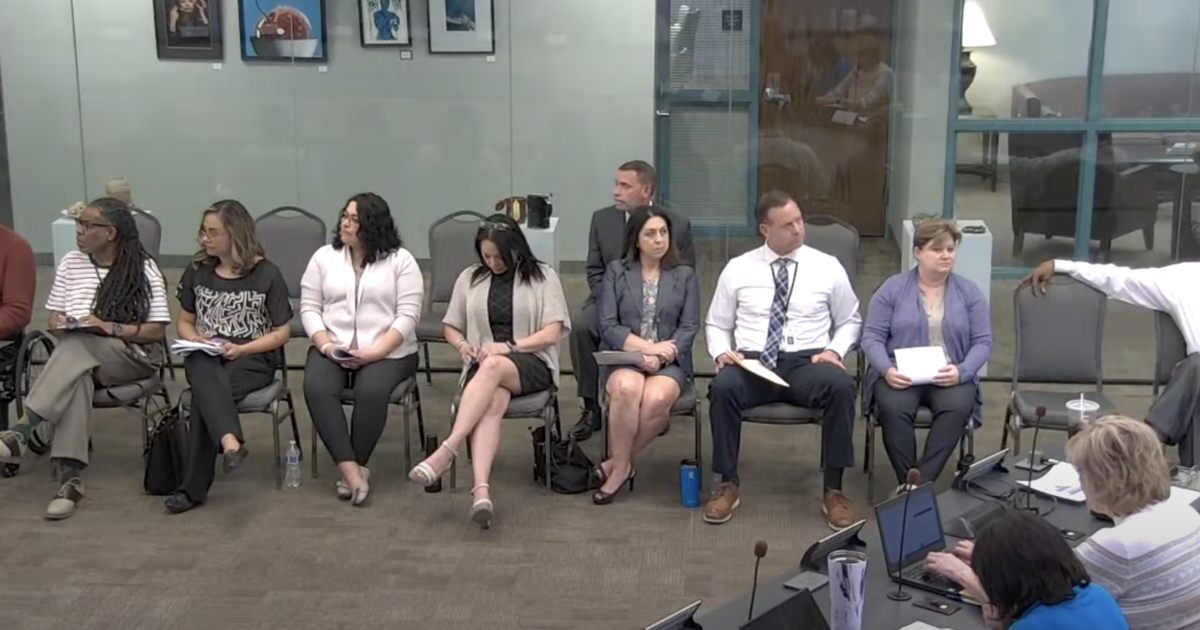 TU presentation focuses on student mental health | News
The video that flashed across various Tempe Union students said it all.
Some students said that the variations of "the last two years have been hard, really, really hard."
And others, with different tones of voice, reassured their classmates, "You are not alone."
The video highlighted the complex challenge of addressing students' socio-emotional well-being which was the subject of a two-hour presentation by administrators and advisors at the Tempe Union board meeting. last week.
Prior to 2020, adolescent mental health had already garnered more attention as a result of pressures from factors ranging from the drive to succeed academically to social media stress to substance abuse.
But then came COVID-19 with its massive disruptions to the normal school year and increased isolation for many students.
Various district staff members discussed how Tempe Union is trying to tame the multifaceted problem with an equally versatile effort.
This problem and its complexity was highlighted by the deaths of two students by suicide this school year – one at Desert Vista and the other at McClintock High – and what school board member Armando Montero called a puzzling disconnect among many students.
"I've taken the time to try to understand what the feeling is around our students and staff and what that feeling is and there are a lot of feelings of disconnection," he said. "I don't know where this disconnect is coming from… I think when we talk about supporting these students especially, they won't have any red flags and show these signs.
He noted that even with the systems the district has in place to deal with students who show signs of significant stress, there is a need to "find ways to support students where those signs won't show up." .
"I think it comes with the culture we have on campus," Montero continued. "There's this fear of talking about suicide and death and it's a very sensitive subject."
The effort to address student wellness includes "a lot of different training," said Robin Afinowich, a Tempe Care 7 trauma and resilience trainer.
This training includes "information on understanding negative childhood experiences, particularly in the aftermath of COVID and how this affects our youth or families in our community" and understanding "the struggle we have with health mentality in the community.
Ron Denne, Jr., District Social and Emotional Wellness Coordinator, explained, "We've been really working collaboratively trying to get our school teams to get together regularly to start talking about the kids and just get on our feet. around the table and having these conversations."
Stacy White, director of educational services, explained that another aspect of the district's approach involves developing "systems to track the needs and progress of our students and systems to analyze our data."
"It really helped us target specific prevention or remediation interventions for these students, academically and socially, emotionally," she said.
Another aspect involves crisis teams and threat assessments which help identify students who may be at a particularly critical time in their lives where they may pose a threat to themselves or others.
Speakers shared how, in hiring behavior interventionists, the district ensured they had an academic background in mental health and mental health training.
The effort also includes adapting more "restorative" approaches to student discipline issues. For example, a student caught in the act of using drugs on campus faces a 45-day suspension and will only be offered a 10-day suspension if they agree to take counseling.
Some schools, including Mountain Pointe, have specific days set aside for special mentoring.
Mountain Pointe principal Tomika Banks spoke about her school's 17th annual Women's Mentoring Day, held March 2, where up to 200 female students met with women from the community representing different backgrounds.
"This year we had contractors," Banks said. "It's great to be able to work with these young women and really show them where we all come from so they can see a bit of us and not just see that, 'hey, this is the principal' but they see 'oh, she took that walk too… how can I imitate that or become that?'
"It's wonderful to see them really grow and thrive in this area and bond with each other," Banks said, adding that the girls also created vision boards outlining a potential path for their development. future.
Tempe Union counselor Dawn Milovich praised teachers for their efforts to be more responsive to students who might need special intervention.
"It's really understood across campuses that it's everybody's business," Milovich said.
Denne said mental health is being tackled on a large scale on campuses with assemblies but also in small groups, in part with the help of different student clubs.
Some students themselves enthusiastically accept the effort to help their classmates.
Mountain Pointe senior Sadie Goldman is the president of the Bring Change2Mind club and explained to the board through a prepared statement how her group has done different things to ease student stress, such as vision boards. , stress balls and paint.
"In February, we successfully hosted Bring Change2Mind week, which highlighted the power of collaboration," she said. "Throughout the week, students participated in destigmatizing mental illness by signing the Bring Change2Mind pledge, sharing solutions to improve our school climate."
Panelists also discussed the "warm transfer" of pairing students with adults who have had similar experiences.
Board Chair Brian Garcia said he was particularly concerned about efforts to improve the socio-emotional health of non-English speakers and LGBTQ students. Deputy Superintendent Sean McDonald said: "We need to keep working on this. But again, as we continue to create a safe environment for everyone, I think we can better match these students with our staff.